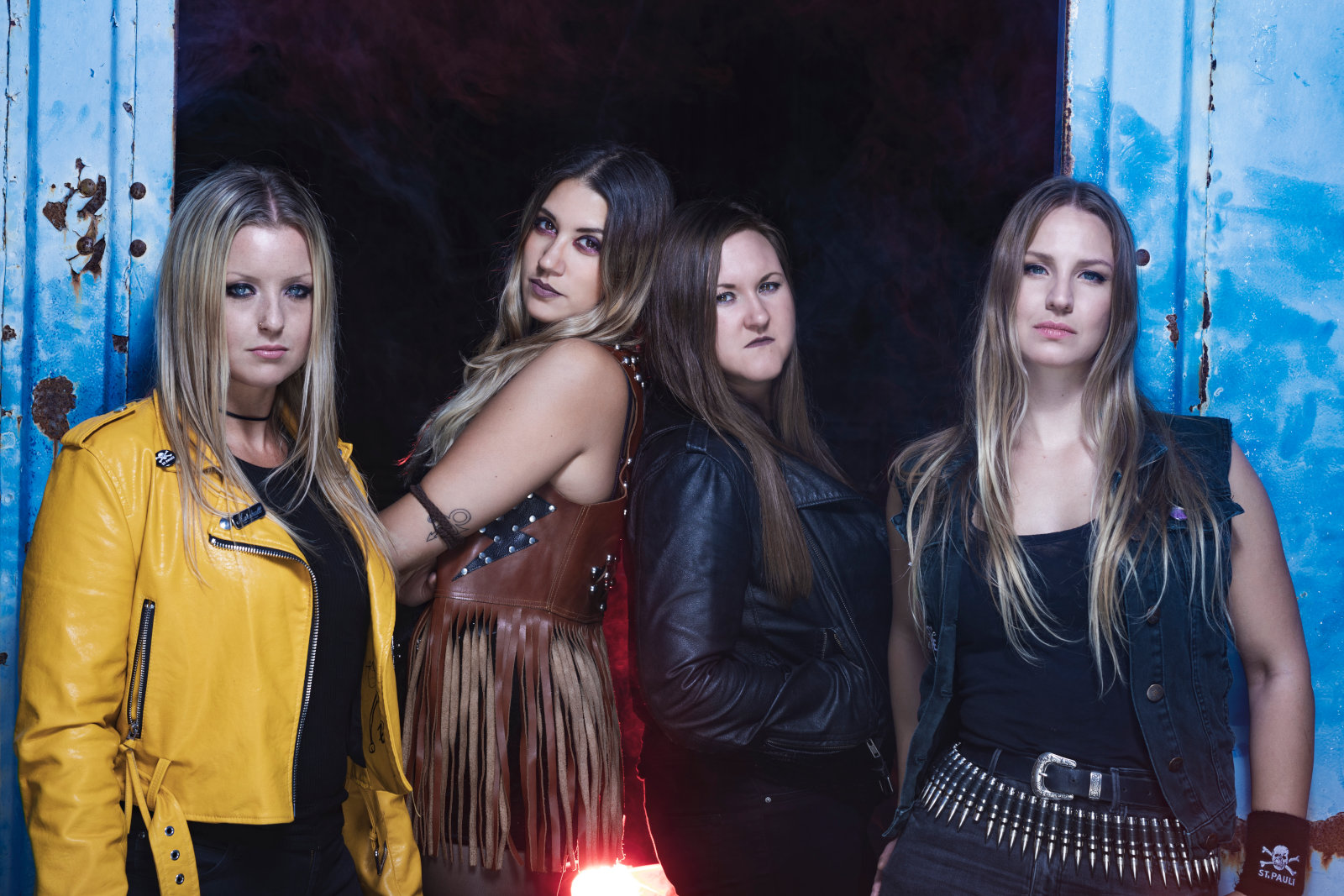 Words by Anselm Anderson
Thundermothe
r recently released
Driving in Style,
from the highly anticipated new album
Heatwave,
which is due out on July 31st via AFM Records.
The quartet plays fast, pulsating guitar-driven hard rock with powerful vocals. The band were initially formed in 2009 by guitarist Filippa Nassil in Stockholm, Sweden. The band initially broke up, before reforming with the current line-up that joins Nasiil , the vocalist Guernica Mancini, bassist Majsan Lindberg and drummer Emlee |Johansson.
Driving In Style is another fist-pumping, energetic hard rocker by the ladies. The band's AC/DC influence is on full display with a full-throttle opening guitar riff that will grab the proverbial bull by the horns.
The all-empowering feminist lyrical content is emphasised by Mancini's soaring vocals that fly over the chugging guitar lines. Johansson's chaotic thumping is entwined with Lindberg's clambering bass lines to appease any fans of high octane boogie rock ala like those famous rockers from down under.
You can follow the band via these social media accounts;
You can watch the full video to
Driving in Style
below;